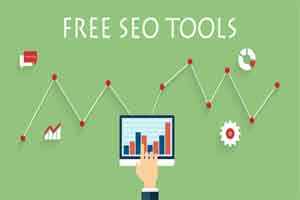 Techniques to improve your website's SEO for free
From research on SEO and how one can improve their website's SEO without spending money, we have come up with a couple of techniques that you can use without the help of an SEO expert.
First of all, I would like to point out that keyword research does not rely on specific use of exact keywords or keyword density. But we must say that keywords are important for paid adverts and guiding your content in general. Spend time making a list of keywords and this will lead to arriving on topics throughout your content marketing.
Content Strategy
The first step should be identifying duplicate content on your website. This can be something minor like the FAQ section. You can remove the content or change the topics or the duplicate content.
Fix content that is bad and this can include content that has been used for thin affiliate marketing or content with code that's broken. One of the things you can do is replace this content with different content with the same topics.
Expand your content. Content that is less than 1000 words is not worth keeping. Some will say that ideal content should be 18000 words while others will say it should be 3000. The thing here is that you should write long content that is valuable and not plenty of smaller posts.
Getting traffic
Run a newsletter for your subscribers. The newsletter traffic will act as a great source and does not rely on sites like Facebook or Google.
If you can get local recognition, do not forget local SEO where you can add your location on prime positions on your site or different locations on your content.
You can also get traffic when you active on online communities. Get involved in groups and forums on Facebook or Linkedin. This can be a way of marketing yourself by being a tangible presence. The forums and the groups should be focused on your niche.
Use social media as much as you can. People will visit your site since they see the links on their profiles and look interesting. When you use Facebook, Reddit or Twitter, you will have plenty of ability to draw people in your site.