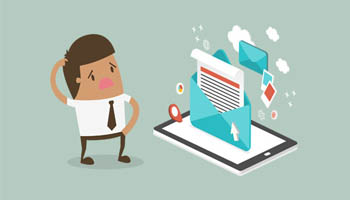 Make your email marketing successful
In this post, we will give you information on how you can make your email marketing efforts better and earn you great rewards for your business.
A lot of emails sent by marketers end up being ignored or are hardly read by the recipients. This is because the content is not powerful enough; too much emphasis on selling or the headlines are boring. With such flaws, you will hardly attract customers to your business.
Know how best to reach out to your audience
Research conducted by marketers has revealed that 33% of the email recipients view the emails based on the subject line. You need to use headlines that are engaging for you to create a lasting impression to your audience. The headline need to be attractive enough and convey benefit or solution to the problem the customers must be facing.
Your messages need to be informal and personalized
To make your audience interested, you need to associate better with your customers by sharing personalized messages. One of this can be achieved by using the first name when saluting them and make them feel appreciated with a conversational tone.
Build interest among people by using visuals
When coming up with your email, make use of visuals as much as you can and this will come a long way in building the response rate from the customers. With visual content, you will capture the attention from the audience since it will be more engaging to read compared to plain text.
As a marketer you need to find a video that integrates to your emails to be powerful in boosting your email campaigns. With the visual content you add, you will be sure that your readers will open the emails from sheer curiosity.
Use auto-responders to target your audience
Auto-responders will be great when you offer regular newsletter, have an auto responder service that fits your audience. Match the content you have on the autoresponder to a target group in your audience.